As an investor you have financial goals; as an individual you have a vision of a life well-lived. Far too often investing is completely disconnected from your life goals. Our patented process synchronizes financial planning and investment strategies to help you stay on track with your goals throughout every stage of your life.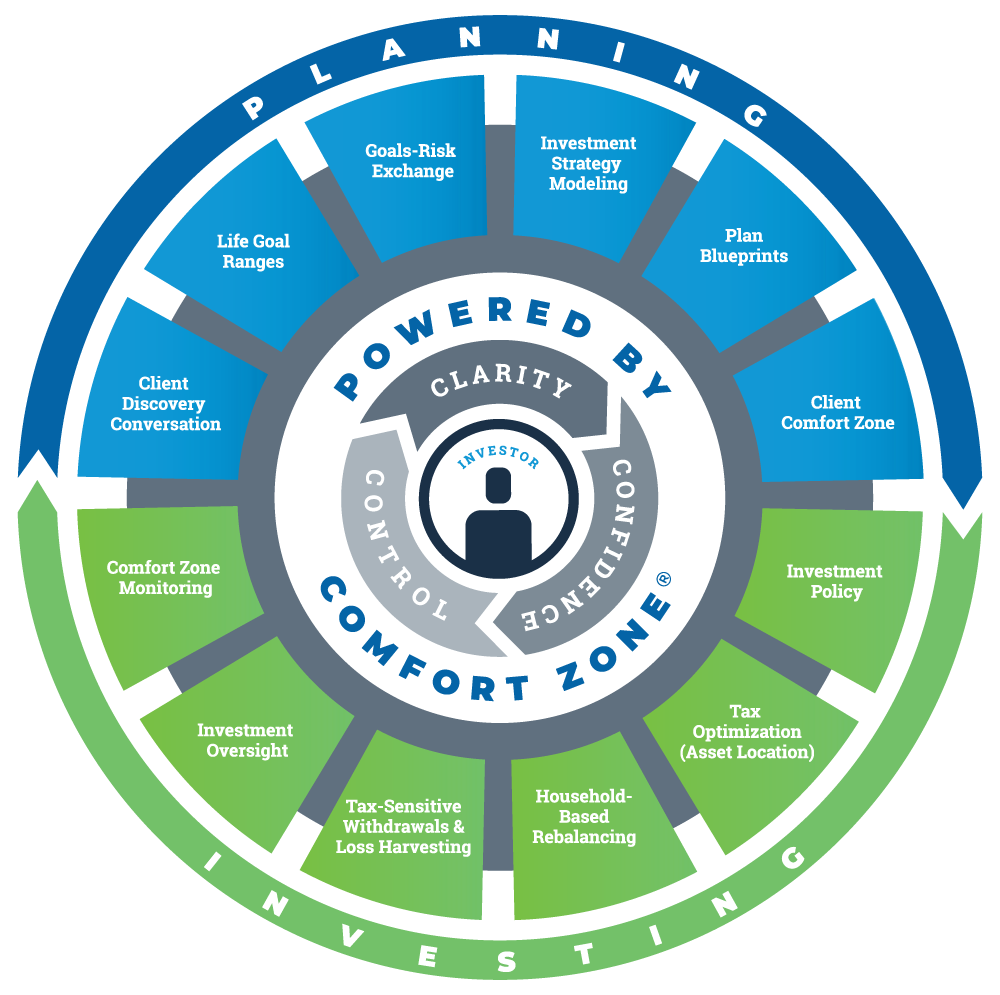 Our process is YOU-DRIVEN. Not MARKET-DRIVEN.
At JMB Financial we use a goal driven wealth management process that connects your investments with your life goals while minimizing unnecessary risk or needlessly sacrificing your life now.
It's powerfully simple. It's refreshingly clear. And it all starts with a GREAT CONVERSATION. It's a conversation that helps you to visualize your most important life goals.
Dream Big
Do you like to travel? How will you pay for your children's education? What exactly does "comfortable" retirement look like? You'll cover these topics — and more — during our initial conversation. We'll use this conversation as a launching pad for creating your financial life plan. Our objective is to inspire and guide you toward pursuing the life of your dreams. We will help you define your life goals and guide you toward achieving them.
Your Comfort Zone®
You will have confidence in your financial life plan because we will be constantly performing analytics to pursue your success. At JMB Financial we call this being in the Comfort Zone®. The Comfort Zone® measures the probability of reaching your financial goals.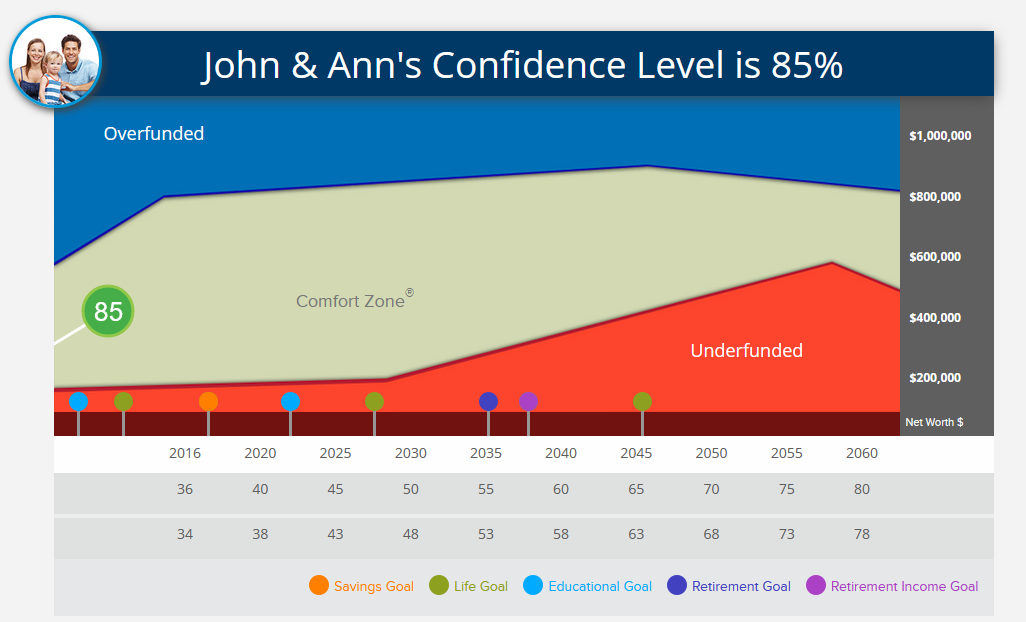 Life changes. Markets shift. So does your plan.
You can have confidence your investments and your plan will stay in sync thanks to our goals-driven advice. Ongoing monitoring means when the markets change — or your goals and priorities do — we will help you keep your financial plan in alignment with current circumstances.
From your perspective, on your behalf, with your best interests in mind.
Our process is easy and natural — because it all starts with a conversation. Take the first step and reach out to a JMB Financial advisor now. The life you dream of living begins with this first step.